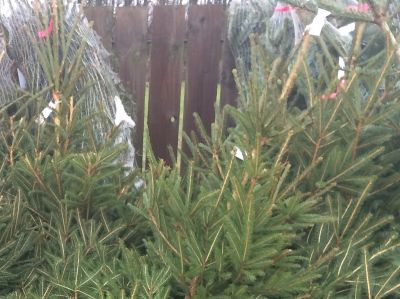 Christmas trees have started arriving at Thirsk Garden Centre!
We expect to have our full range by the end of this week.
We will be stocking Premium Nordman Fir in 1.25m, 1.5m, 1.8m, 2.1m, 2.5m and 3m, and Norway Spruce in 1.6m or 1.75m.
Additionally, we also have a promotional Nordman Fir in 1.75m for only £34.99!
Our friendly staff will offer personal advice and help when selecting your tree, to make sure the size and position of the tree are correct for your needs. All trees will be netted and carried to your vehicle for you by a member of staff.
We will also provide you with a free care guide, to ensure your tree looks its best this Christmas.
No pre-order required, come and pick your own tree. We can also deliver locally.