OUTDOOR PLANTS
We stock a wide selection of high quality outdoor plants. Our knowledgeable Plant Team are always happy to help if you would like any advice.
*Please note all photographs have been taken in the garden centre, however our current ranges may differ to the photographs shown. If you would like to check if we have certain products in stock, please telephone the garden centre, we will be happy to help. We are unable to take online orders or post items out.*
Alpines
We carry a large and changing range of Alpine plants from Spring to Autumn available in a selection of sizes. Alpines are hardy, low-maintenance plants which are ideal for making a rockery and are able to flourish in areas with shallow soil. They can even be planted in cracks or crevices in walls, or alternatively may be planted in containers.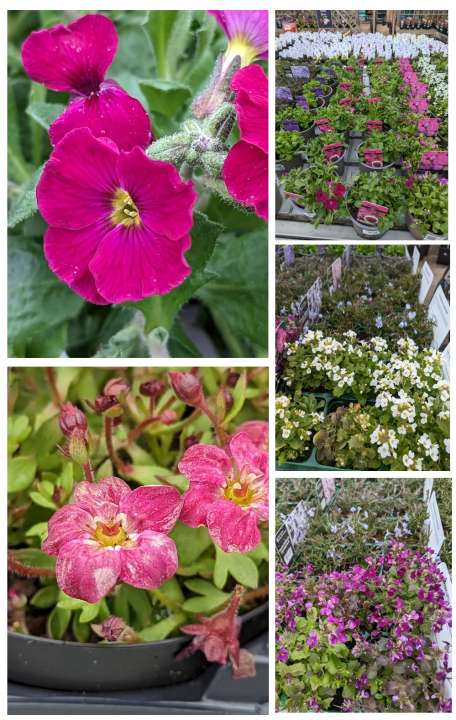 Bedding Plants
Seasonally, we sell a very large range of summer bedding plants, Bedding plants are a cost effective way to add instant colour and vibrance to your garden over the Spring and Summer months. In addition, we stock winter-flowering bedding such as Violas, Wallflowers, Myosotis and Sweet William plants. We also sell a very large range of pot bedding for all hanging baskets and planted containers.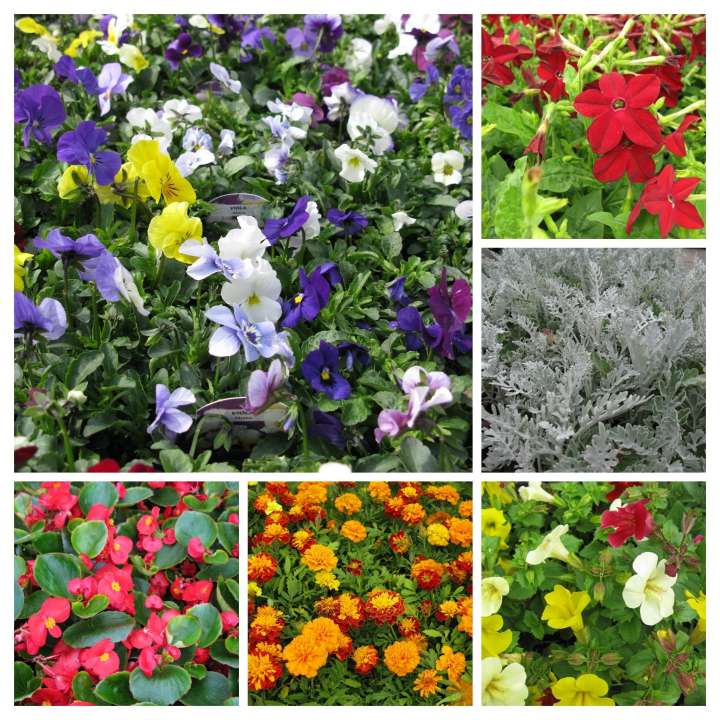 Climbers
We have a wonderful collection of evergreen and deciduous climbers available all year round, from Clematis to Wisteria and many more. We sell a large range of Clematis which are available in a good range of colours, flowering from Spring to Autumn. Examples of other climbers we stock are Wisteria, Hydrangea, Honeysuckle, Jasmine, and many more.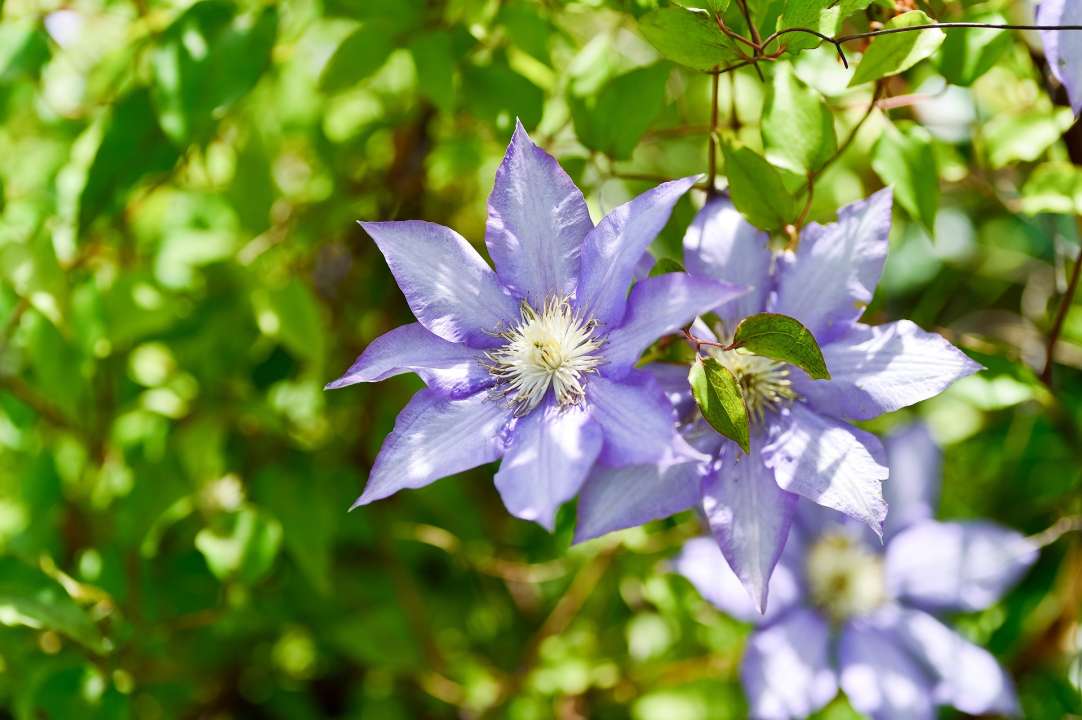 Ferns
We have a good selection of ferns. Ferns grow best in shady moist conditions, but can also grow very well in planted containers.
Fruit and Vegetable Plants
whether you are a seasoned grower or first season novice keen to "grow your own", you'll be pleased to know that we stock various varieties of fruit and vegetable plants seasonally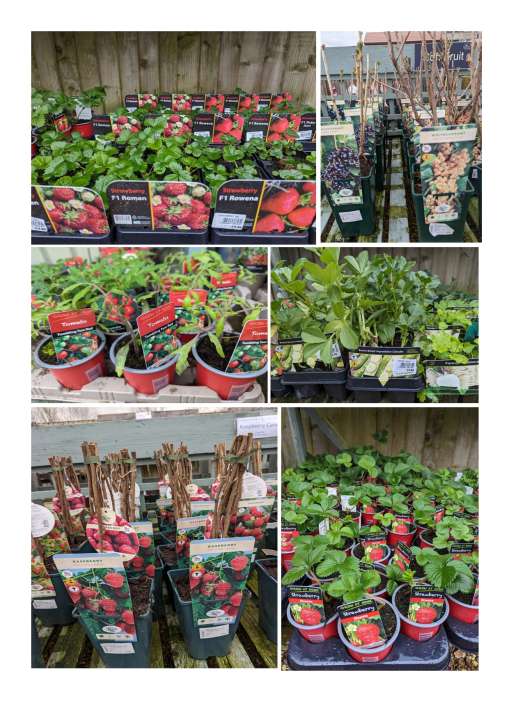 Herbaceous Perennials
We have a wide range of perennial plant varieties such as Iris, Delphinium, Peonies, Hosta & hardy Geraniums. Perennials are ideal for adding summer colour or brightening up a border. They are also great for attracting wildlife to gardens.
Herbs
From early Spring to Autumn we stock a great range of herbs which are easy to grow. Herbs are usually grown in containers and are generally used for culinary purposes. Examples of herbs that we may stock include mint, thyme, chives, parsley, lavender, rosemary and many more.
Roses
Want to add amazing colour and fragrance to your garden. We carry a fantastic range of all the popular types and varieties of roses – Hybrid Tea, Floribunda, Patio, Climbing & Standard throughout most of the year,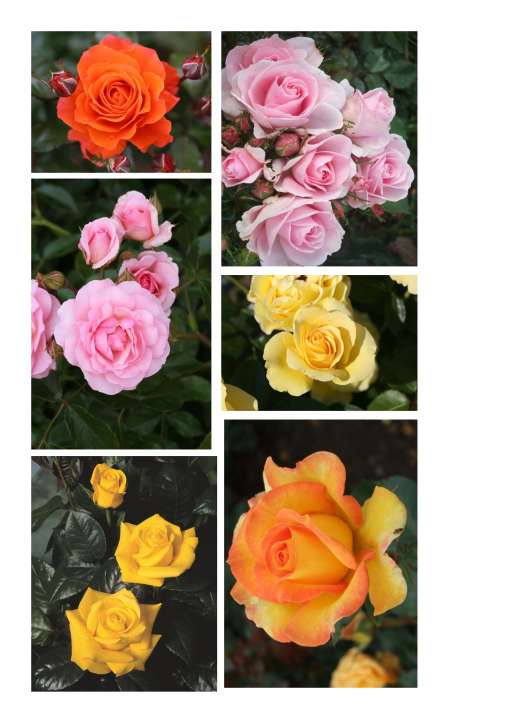 Trees
We have a large range of ornamental and fruit trees available in various rootstocks which determine how big they will grow. We offer an array of sizes, to suit every garden. Ornamental trees offer year-round interest, offering blossom, varying leaf colour, as well as fruits and berries in some cases. We sell apple trees (cooking apples or eating apples), as well as pear trees and plum trees.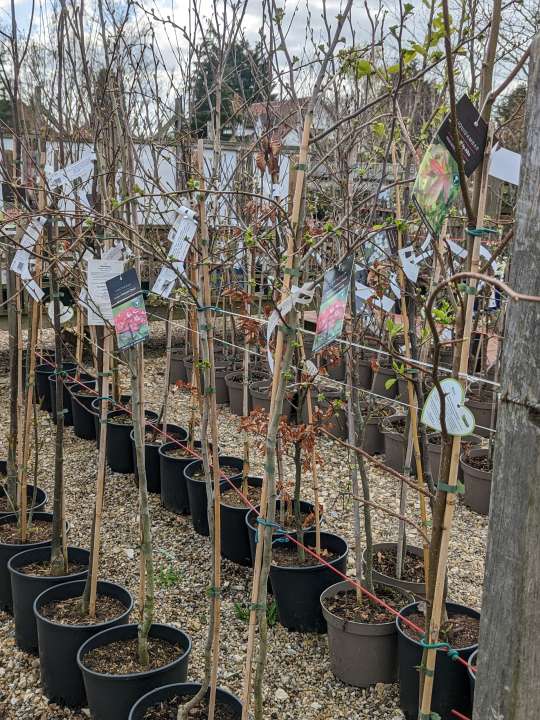 PLEASE NOTE ALL PHOTOGRAPHS ON THIS PAGE ARE FOR DEMONSTRATION PURPOSES ONLY. IF YOU WOULD LIKE TO CHECK IF WE HAVE CERTAIN PRODUCTS IN STOCK, PLEASE TELEPHONE THE GARDEN CENTRE, ON:-01845 523032 WE WILL BE HAPPY TO HELP. WE ARE UNABLE TO TAKE ONLINE ORDERS.*