Features
For healthy growth and vibrant foliage in new and established Japanese Maple
For acers in borders, pots and containers
Organic - One feed lasts a whole season
The best start when planting new acers
Vitax Organic Acer Feed contains the three major plant foods - nitrogen (N), phosphate P phosphorus) and potash (K potassium), that make up NPK, together with natural Magnesium (Mg) and trace elements to encourage healthy leaf growth and vibrant colours.
When planting out new Acer, add 30g (approximately 2 gloved handful, per 6 litres of compost in tubs and pots. In the garden, dig a hole slightly large than the root-ball of the Acer, fork over the base of the pit and apply 30-60g to the bottom of the planting hole, depending on the size of the Acer.
As an annual feed for Acer, in pots the feed can be mixed with compost when repotting, or worked into the surface of existing pots as an annual top-dressing. Add 30g per 6 litres of compost when potting on. In the garden apply as a spring top-dressing at a rate of 120g/m2 beneath the spread of the branches. In dry weather, water in.
Feeding an established Acer
30cm (12inch) Pot
10g (1/3 Handful)
38cm (15 inch) Pot
15g (1/2 Handful)
50cm (20 inch) Pot
30g (1 Handful)
Added to compost when potting on
30g in 6 Litres
Planted in garden
120g/m2
Read the directions carefully before use
Do not exceed the recommended application rates
Wash hands after use. Product may irritate cut or broken skin
Avoid the fertiliser lodging on leaves and stems
Brush off any spillages from paths or paving after application.
Store in a dry place away from children, pets and foodstuffs.
Chemical Analysis
UK Compound Fertiliser 4.5 :4.5 : 4.5
Total Nitrogen (N)
4.5%
Total Phosphorus Pentoxide (P2O5)
4.5% (2% P)
of which soluable in water
0.5% (0.2% P)
Total Potassium Oxide (K2O)
4.5% (3.7% K)
Low Nutrient Fertiliser Containing Organic Material
IRL NPK Compound 4.5 : 2 : 3.7
Total Nitrogen (N)
4.5%
Phosphorus (P) soluable in water
0.2%
Phosphorus (P) soluable in mineral acids only
2.0%
Potassium (K) soluable in water
3.7%
About Vitax
Vitax Limited is a fourth generation family-owned business with roots laid down long before the modern gardening industry as it is known today even existed.
Links
Find out more about Vitax here: https://www.vitax.co.uk/our-heritage_ext/
See our other range of Vitax products here: https://www.thirskgardencentre.co.uk/products/brand/vitax
EAN code

5012351120110

Brand
Write a review about "Vitax Organic Acer Feed Pouch 0.9 Kg"
We want to know your opinion! Write a review about the product "Vitax Organic Acer Feed Pouch 0.9 Kg".
If you are looking for more information about this product, please visit our garden centre in Thirsk where our friendly and knowledgeable staff is ready to help you. Please visit our contact page to see our opening hours.
Our address:
Blakey Lane
Thirsk
North Yorkshire
YO7 3AB
Our staff are ready to help and happy to answer all your questions to help you to make the right choice, so pop in-store now. We look forward to seeing you soon.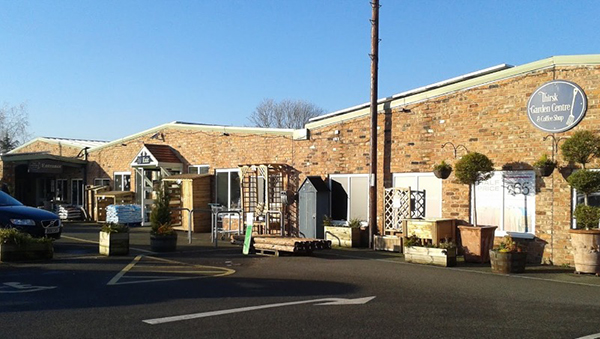 Are you looking for "Vitax Organic Acer Feed Pouch 0.9 Kg"? You can order the product online in the Thirsk Garden Centre webshop or call our centre in Thirsk, North Yorkshire on 01845 523 032 for more information about "Ready To Feed". We look forward to hearing from you soon!